Safecube, a JV between Michelin, Sigfox France and Argon & Co, has launched LocaTrack, a new asset-tracking solution.
Safecube's first solution provided visibility over supply chain flows (flow tracking) and was adoped by Michelin. This new solution adds asset tracking and monitoring, providing a global view of assets using what the company calls "an intuitive interface" to monitor their activity. Sensors attached to assets are connected to the Sigfox 0G network, enabling firms to know the exact location in realtime of assets such as trailers, pallets and industrial tools. The platform integrates directly into the customer's information system, allowing them to locate and track assets, monitor their condition (full, empty, cold, hot, etc) and optimise their management.
The company argues that the Sigfox 0G network is a key differentiator of the service, offering low bandwidth to retrieve just the data needed and thereby reducing energy consumption and enabling a longer tracker life (up to several years) and reducing costs.
Waël Cheaib, CEO of Safecube says: "This solution is the logical next step in our goods tracking solution. By democratising asset tracking, especially for non-motorised assets, we are enabling logistics and industrial players to better exploit their assets."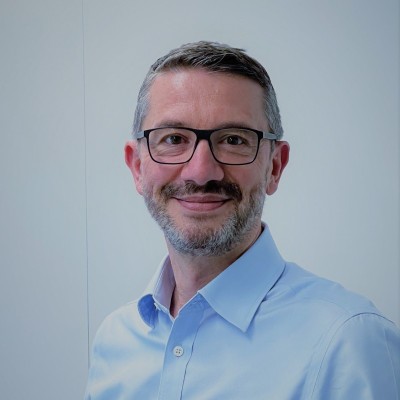 "How can IoT be a game-changer in supply chain applications? Firstly, by providing visibility beyond company borders" says Patrick Cason, GM Sigfox France. "In the past, end-to-end visibility was limited by the cost of the solutions needed to capture relevant and valuable data. The return on investment was simply not achievable." Cason argues that Sigfox's technology is a "game-changer" because it captures relevant data at minimum cost. Cason explains that security is inherent in the Sigfox 0G network itself, but on the data side of the equation it is partnering with Microsoft Azure because of its flexibility, high availability and security.
The LocaTrack solution is already being deployed with several large industrial companies.
Omnisperience View
This new solution from Safecube is basically a productised version of what Sigfox offers. The company is seeking to simplify asset tracking and monitoring to make it more accessible and more affordable – thereby speeding uptake and taking it from being largely in the large enterprise domain towards something that's accessible to medium sized companies. Productisation is definitely the way forward. Currently, IoT solutions are being held back by cost, as well as by the fact they are difficult to adopt and innovate. IoT solutions will really come into their own when companies can readily create click-and-play options that open up the market to smaller companies. This is key to moving the IoT beyond pilots and bespoke enterprise solutions into the mass B2B market.