Irdeto has reported that despite – or, arguably, at least in part because of – the effects of COVID 19 it has had a successful financial year that has seen it onboard new customers, launch new products and grow across its vertical markets. The company is part of the MultiChoice Group, which last week announced its financial results for FY2021, reporting group revenues of US$3.93 billion (up 4%).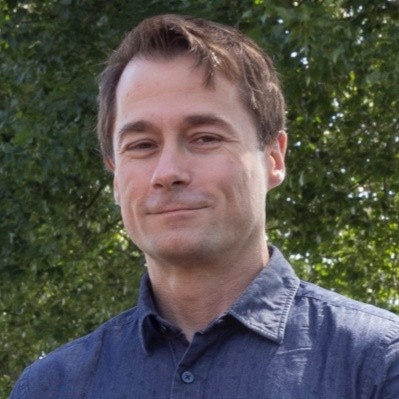 "During the past year, we've seen robust demand across our key markets, and exceeded our targets for the year despite the unexpected challenges posed by the COVID-19 pandemic," commented Doug Lowther, CEO of Irdeto.
Irdeto's Video Entertainment business unit experienced robust demand, adding 26 new customers. It strengthened its partner network and launched Keys & Credentials for Routers, a fully managed service that ensures recoverability and resilience for CPE and ISP infrastructure in the event of a router hijack or spoof. Helping video content firms, post-production and aggregators combat piracy, the unit launched a fast-to-adopt, easy-to-implement and affordable, pre-integrated solution that combines its TraceMark for Distribution with IBM's Aspera on Cloud. The unit also announced it had issued 22 billion DRM licences and protected OTT streams over the preceding year.
Denuvo by Irdeto saw an increase in adoption of anti-cheat and anti-piracy SDKs. Its anti-cheat technology helps game developers protect sensitive game logic or data, preventing cheaters from changing delicate variables and ensuring trustworthiness. Both its anti-cheat and antitamper technology had a highly successful year, with Denuvo Anti-Cheat usage increasing approximately 90% year-on-year and Denuvo AntiTamper by 40%. The unit signed six new customers, including Traplight, a Finnish game developer that is using Denuvo Mobile protection for their recently-launched game Battle Legion. Denuvo by Irdeto's anti-cheat technology is now available to all Valve Steamworks partners and the company also joined the PlayStation5 Tools and Middleware programme.
Irdeto Connected Health signed its first customers, who are using the company's technology to secure their medical devices and to meet regulatory requirements in the EU and North America. During the year the unit also added to its partner ecosystem and joined industry associations such as MedTech Europe and Terkko Health Hub.
Irdeto Connected Transport experienced a solid year by launching new products and welcoming five new customers across the rail, construction and automotive sectors. Irdeto's Anomaly Detection Solution was deployed by Selectron, paving the way to expand the solution beyond transportation. This partnership also resulted in a Public Key Infrastructure (PKI) deployment with Knorr-Bremse. The launch of Irdeto Keyston – a secure access management platform for off-highway vehicles, forklifts and construction equipment – gained an early boost with the news that all new Hyundai vehicles in China will contain the technology (200,000 to date). Meanwhile, another customer is now using Irdeto's technology to secure voice-based user interfaces for in-car use cases involving voice biometrics.
Omnisperience's View
Building on the company's pledge to enable "connectivity without fear", Irdeto continues to expand into adjacent verticals. This can mean it is now hard to explain what the company does because it has such a wide range of offerings, but the core remains the same – securing authorised access and ensuring that hardware, software, plaforms and applications are not abused or become a security risk.
The company does not suffer from a lack of vision, innovation or opportunity, instead its challenge is to assess which opportunities present the best way forward, offer the most lucrative markets and strategic positioning. While this is still a challenge, it's one that many other companies would like to have.