Proximus has announced that Banx, its digital banking venture developed in partnership with the Belgian bank Belfius, is on track to be launched in the autumn. This is the second solution the partners have developed – following Beats, which integrates banking with telecom products in a single offering.
Revealing details of the new service, Proximus says that a Banx account can be set up in less than 5 minutes. Belgians simply need to scan their ID card, choose their Banx account, sign digitally and they're good to go. Customer support is available via phone, social media and chat.
The new service emphasises ease of payments, with novel digital features that make it more convenient for customers to manage their money in the digital world. One such feature is Banx's support for split payments. "Going Dutch" is about to become "Going Belgian" in the digital age, with friends being able to split restaurant bills easily between the group – regardless of which bank they use – simply by tapping a button.
Banx also caters to the needs of the environmentally conscious – providing insights into the effects individual transactions have. "What people spend their money on, influences the planet," says Proximus. It is something the company calls 'slow banking' and it has partnered with Swedish company Doconomy to create a personal CO₂ dashboard for every user, making it easy for them to gain insight into the impact of their purchases.
Doconomy research confirms that having this information at their fingertips influences how consumers spend their money, enabling them to make lower carbon choices and reduce their carbon footprint by as much as 50%.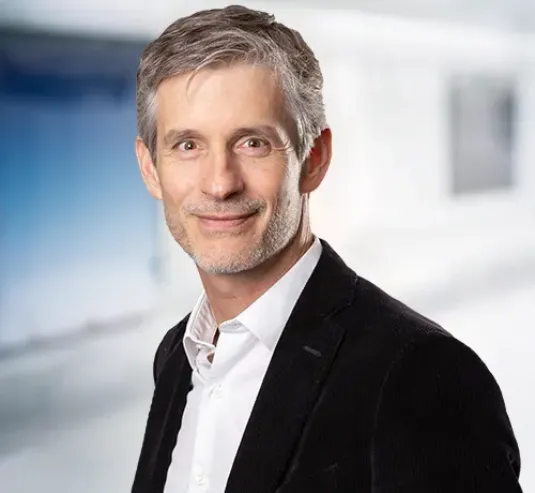 Guillaume Boutin, CEO Proximus Group, says that Banx is an excellent illustration of the direction his company is taking. "First of all, it results from the alliance between two emblems of the Belgian economy, joining their different expertise and building on common values to the benefit of the whole country," he noted. "Furthermore, it excels in user-friendliness and security, answering the needs of citizens looking for trustworthy and local digital experiences that facilitate their life and daily habits. And last but not least, it is deeply rooted in the environment in which we live today, conscious of the challenges we're facing as a society and of the need to act with respect of the world that surrounds us."
Marc Raisière, CEO of Belfius, says his company is motivated to innovate the customer experience provided to banking customers. "The aim is to develop a platform that is 100% digital, exclusive, innovative and attractive. One that has a positive impact on the whole of society in Belgium…by being a genuine driving force for sustainable development in Belgium that is inspired by the ease of use and engaging customer experience offered by the Belfius app, while at the same time making life easier for users in their everyday lives," he said.
Omnisperience view
What's great about Banx is that its design started from a desire to meet the needs of the digital customer, rather than being constrained by legacy processes or thinking. This means making payments easier and more convenient for customers, reflecting real life scenarios, but also providing information that supports more environmentally and socially aware purchasing. Another key trend that Banx taps into is localisation. Customers increasingly want to opt out of global platforms that they feel are not in sync with their values and support local businesses in the process. Banx meets this need by creating a uniquely Belgian digital offering, proving that digital does not have to be generic.