Zain Iraq has launched a digital disruptor brand oodi – Iraq's first fully digital telecom service. Iraqi customers can now manage their mobile services via the oodi app, which provides digital sign-ups, plan customisation, realtime spend tracking spending in real time, as well as further add-ons and boosters.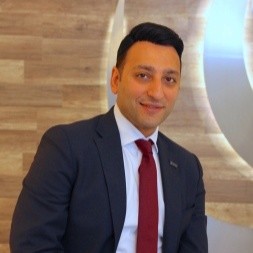 "Our number one priority is to provide our customers with the best and most advanced services," explained CEO of Zain Iraq, Ali Al-Zahid. "Delivering upon those promises requires forging partnerships with forward-thinking companies that can make the future of mobile services and customer experience a reality".
A key partner in enabling Zain Iraq's new offering is California-based Matrixx Software. oodi utilises Matrixx's Digital Commerce Platform to enable users to tailor their own plan, and provide realtime visibility into their account balances, services and spending. Zain Iraq is leveraging Matrixx's API-first design and cloud native architecture to easily integrate into its transformed infrastructure.
Matrixx's CEO Glo Gordon said her company was really excited to be able to support Zain Iraq's new digital brand. "oodi's vision of flexibility, transparency and ease-of-use for their customers is a driving force behind our product-first solution," she said. "The future of telecom is digital experience, and we are excited to help our partners bring that future to life."