Alex Leslie over at Disruptive Asia raised an interesting issue yesterday. He says we need some new words to describe what's going on with data. "Big data is now so big and so fast, we need a new term to describe it," he writes. Cloudera's Anthony Behan explained to DA's Tony Poulos how one of his service provider customers is already processing 30 million transactions a minute and another is preparing to process a billion transactions every 40 seconds.
"Data volumes are growing continually and in danger of overwhelming systems, processes and organisations. The advent of 5G, the growth of the IoT and the ubiquity of connectivity will catapult the volume of data into exponential growth over the coming months and years. How on Earth will telcos manage this massive increase, let alone monetise it?"
Alex is right – the vocabulary around data needs to change. It wasn't so long ago that execs worldwide were talking about data being "the new oil" which seems so 2015 in the age of low carbon and green agendas, when data centre execs and telcos are falling over themselves to explain how they're lowering their carbon footprint.
Water is a much better analogy for data. Data isn't a non-renewable hydrocarbon like oil, created millions of years ago, dug up from underground and piped around the world to fuel cars and homes. It's more like a vast ocean of possibility that has its own inbuilt cycles and is constantly used and refreshed. You can have fun with it, you can purify it, desalinate it and make it. We all know the strength of the tide and understand the risk of inundation and of polluted water.
In fact what Alex and Anthony describe is not just a tsunami of data but a vast megatsunami that is rearing up ahead of us.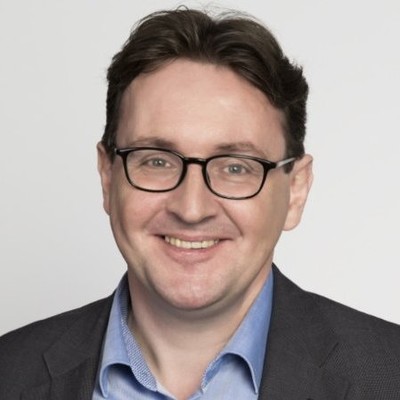 "The amount of data we're going to see coming in is going to be phenomenal and the speed at which this data is going to be travelling is going to take operators by surprise if they're not ready for it."
Data levels – like sea levels – are slowly rising, but 'explosive' data events see fast and concentrated rises in data traffic such as the UK experienced on 16 December 2020 when broadband traffic rose 14% in a single day due to people live streaming football on Amazon Prime and a Call of duty game update. Year on year broadband traffic rose 78% between March 2020 and March 2021 in the UK, with the biggest peak to date occurring on 11 March 2021, when traffic reaching its highest point ever – 18% above the previous peak. (source: Zen Internet)
In India and Australia mobile daily data volumes rose 20% in 2020 compared to pre-Covid-19 rates, and in the Pacific Islands and Indonesia by more than 25% (source: Allot), with rises being actively constrained to maintain QoS by limiting steaming to standard definition. Average monthly data volumes per SIM topped 25Gb in Taiwan last year (FarEasTone 25.6Gb and Taiwan Mobile 24.3Gb), with Maxis in Malaysia reporting an average of 16.7Gb. All of which are being driven by the availability of cheap unlimited data plans. The biggest data growth in Asia though was reported in Nepal (Ncell – +105%) and Pakistan (Veon +90%). Unsurprisingly, the highest total traffic came from China at 91Eb (Nb: an exabyte is 1 billion gigabytes. (source: Tefficient)
As data rushes from its sources through rivers and streams towards lakes and oceans, service providers are challenged with ensuring these conduits don't flood over when there's a sudden downpour. They have to be prepared for both data levels rising generally, stimulated by data-centric technologies such as AI and automation and facilitated by 5G and full fibre, as well as explosive data events such as the Euro football finals which are together creating a megatsunami.