Nokia along with its peers has rushed to announce new firsts and new successes in the rollout of 5G. But the company is well aware that all the effort put into the previous generation of mobile technology has created a stable and performant platform, and whether its African customers choose to sieze the opportunities afforded by 5G or utilise their investments in 4G, they're ready to support them.
One way Nokia is doing this is by clearing the way to 5G, so that when African operators are ready to upgrade it's going to be easier than ever before. Last year, the company announced that upgrading its 4G LTE base stations to 5G could now be done via software rather than necessitating a site visit. It expects that by the end of 2021, 5 million base stations will have been upgraded in this way.
Nokia's Tommi Uitto, president of mobile networks, commented that his firm already provides LTE radios to hundreds of customers worldwide, so this solution will help them upgrade quickly and efficiently when they're ready – making their existing LTE radios 5G-ready, saving them time and money, and helping with the process of refarming 4G/LTE spectrum into 5G/NR.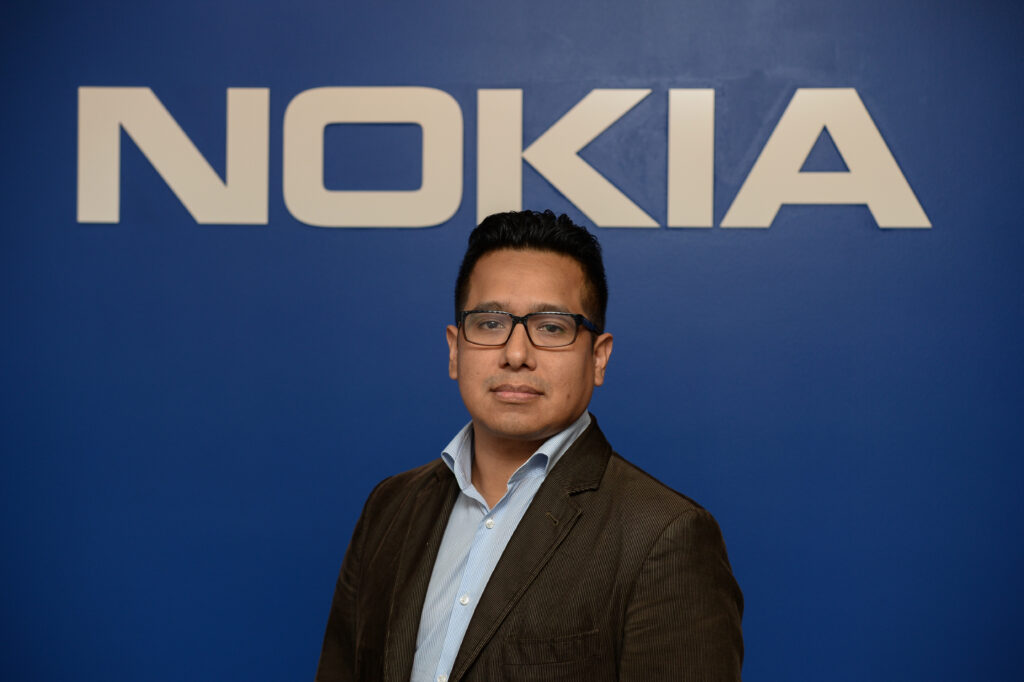 But for those African operators who are still investing in 4G, what does the future look like and what does Nokia have to offer to them?
According to Nokia's Head of Sales (Radio and Services) MEA, Omar Moya, 4G will experience the highest growth rate of all technologies in Sub-Saharan African over the next five years, and Nokia is ready to support it. "We, at Nokia, expect 4G technology adoption to continue to be boosted by the reduction in the price of smartphones, making them accessible to more subscribers," he says. "The cost of the cheapest internet device has reached less than 30% of the average monthly GDP per capita, according to the GSMA, increasing their affordability." Moya argues this will fuel demand for 4G in Africa and see CSPs refarming spectrum from 2G and/or 3G for 4G.
4G is appealing to African CSPs, according to Moya, because it enables cost-efficient mobile broadband and IoT services. "The role we expect 4G to play in the African market is unique compared to other regions, as broadband infrastructure in Africa is still being developed. 4G mobile networks are blurring the line between mobile and fixed networks in many areas, when mobile connection in some cases is becoming the main internet source at home. Therefore, 4G as a viable technology for consumers (subscribers) and small/medium companies (enterprise) will play a very important role in the development of economies."
This became clear during the recent pandemic, Moya points out, when e-commerce saw a big boost, supported by 4G. "To cater to this increasing demand for 4G technology in the region, we have been partnering with leading operators to build new 4G networks or upgrading existing networks to enable superior quality 4G services with our multi-standard, Single RAN (Radio Access Network) technology." He says this is a good investment for African CSPs because not only does it offer the performance they need today, but thanks to initiatives such as Nokia's software-based 4G to 5G base station upgrading, it's now easier and cheaper to make the leap when African operators are ready to do so.
Beyond 2026, Moya sees 5G's share of the African market increasing as demand builds. "On the 4G front, though, we still expect to see unique use cases in the African market, with the technology covering more than 75% of the population by 2026. Mobile money, e-Commerce, IoT applications, will all be enabled by 4G and, increasingly, 5G, as the market continues to develop in a uniquely African way".