Bude is a holiday resort in north-east Cornwall which sits on the UK's Atlantic coast and boasts spectacular beaches of golden sand backed by rolling countryside. When the conditions are right, it offers spectacular surfing at nearby beaches such as Crooklets. But a little known fact about Bude is that it's also a major telecoms hub.
To be precise, this little corner of one of the most remote parts of the UK is where a large number of subsea cables land: 2Africa, Amitie, Apollo, Europe India Gateway (EIG), Glo-1, Grace Hopper, Pan European Crossing (UK-Ireland), TAT-14 and Yellow / AC-2. These cables connect Cornwall, along with the rest of the UK, to Abu Talat in Egypt, Accra in Ghana, Ballinesker in Ireland, Bellport (NY) in the USA, Bilbao in Spain, Carcavelos in Portugal, Dakar in Senegal, Gibraltar, Lagos in Nigeria, Le Porge in France, Libreville in Gabon, Lynn (MA) in the USA, Monaco, Sesimbra in Portugal, Shirley (NY) in the USA, Tripoli in Libya and Tuckerton (NJ) in the USA.
Bude is also close to the Goonhilly satellite earth station (at one time the largest in the world), which is linked to the subsea cable landing sites.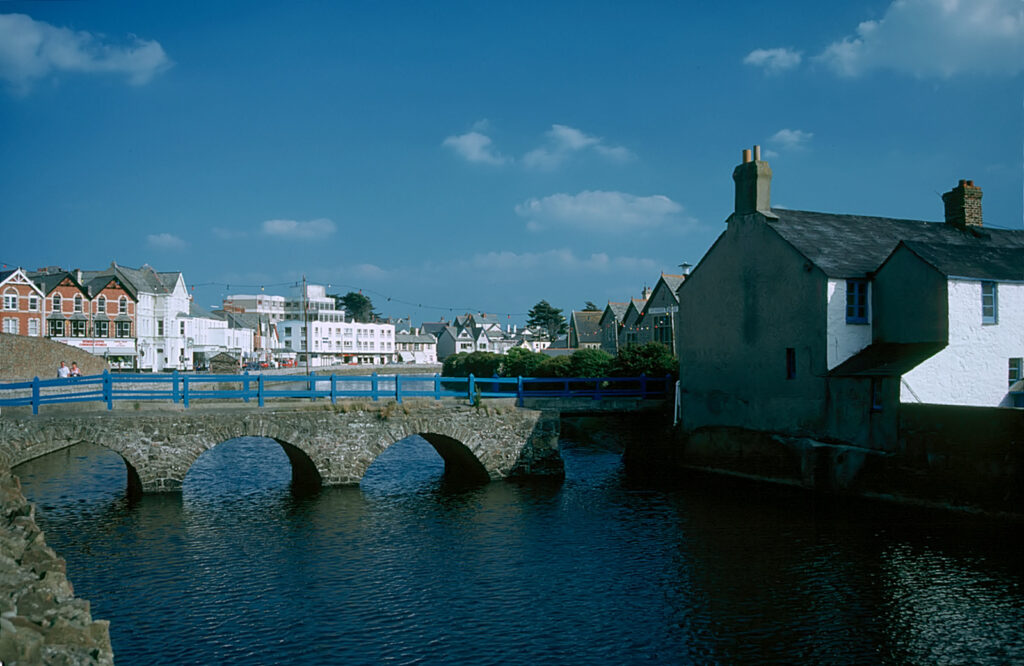 While Bude is a beautiful spot, why do so many cables land there? Cornwall is on the UK's Atlantic coast and so offers easy landing for cables from Africa, North and South America. But to understand why Bude – Widemouth Bay to be precise – has such a concentration of cable landing sites we need to go back to World War II when it was the site of an RAF station. This was later converted into a government satellite groundstation and eavesdropping centre known as GCHQ Composite Signals Organisation Station Morwenstow, which has been jointly operated with the US government since its inception. It was originally established to monitor the downstream link from the nearby Intelsat satellite station at Goonhilly Downs, as well as the TAT-3 cable which linked the UK and the US. Initially, the Post Office (which owned and managed the telecoms network in the UK before this was spun out into BT) monitored communications along TAT-3 and passed relevant messages to the security services.
Bude is not the only site in Cornwall where cables land. Other sites include:
Porthcurno
Skewjack
Sennen Cove
Whitesands Bay
St Austell
If you'd like to find out more about the UK's subsea cable landing sites, SSE Enterprise Telecom has a useful interactive map here.