Rakuten Mobile and Ligado Networks have partnered to deliver mobile private network solutions that leverage the Rakuten Communications Platform (RCP).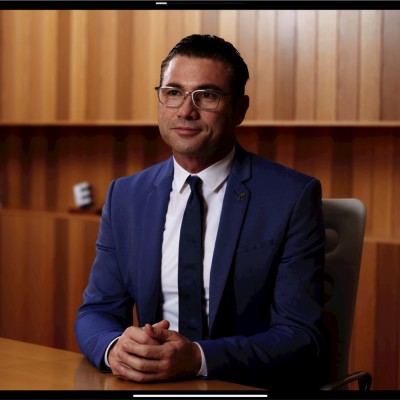 "With 5G being introduced by mobile network operators around the world, some of the most innovative use-cases will be in 5G mobile private networks," explained Tareq Amin, CTO of Rakuten Mobile.
Doug Smith, President and CEO at Ligado Networks, said that 5G mobile private networks are becoming critical infrastructure for many industries. "Combining our know-how and licensed L-Band spectrum in the US with the Rakuten Communications Platform (RCP) and Open RAN infrastructure, we will create a novel blueprint for delivering new efficiencies to US companies looking to deploy powerful mobile private networks that are highly secure and ultra-reliable," he said.
Ligado Networks and Rakuten Mobile will collaborate with enterprise customers on advanced use cases and the final technology stack for a launch of the 5G mobile private network offering. The aim is to accelerate the delivery of private networks through the use of open technology. As an end-to-end cloud native, software-centric, Open RAN based mobile network offering, RCP offers enterprises a way to easily build and deploy fully cloud native network services quickly and cost-effectively. Ligado's licensed mid-band spectrum supports enterprises by building mobile networks that meet their requirements for availability, coverage and flexibility for indoor and outdoor deployments.
Ligado is a network operator of mobile satellite service (MSS) to government and commercial customers across North America. The Reston, Virginia-based company is enhancing its MSS offerings and developing new, innovative 5G services for enterprise customers across the public safety, manufacturing, agriculture, and other critical infrastructure sectors.
Its vision is to offer connectivity dedicated to enterprise customers, allowing a single company to manage the connection of people and things as they move within and across their various locations. The attributes of 5G private networks – such as continuity of coverage, local compute and connectivity integration, and greater control and security – support rapidly advancing digital use cases for factories, energy and resource operations, farms and public utilities including AR/VR, smart robotics and enterprise cloud services. Ligado's approach – which runs across dedicated mid-band spectrum and offers both satellite and terrestrial connectivity – will give customers the scale of a public network and the security and customisation of a private one.