Besix, Proximus and i.Leco have announced a new joint venture – Aug∙e, a smart building application platform. This follows Besix and Proximus taking stakes in i.Leco, a tech start-up focused on in-building energy management, and the subsequent integration of the legacy and existing technical and technological expertise of the three companies into Aug.e. The new company will be led by Stefan Lodeweyckx, CEO of i.Leco.
With Aug∙e, the partners will bring new smart building solutions to market, including those to improve the energy performance of buildings, reduce their environmental impact, facilitate long-term maintenance, and increase their users' comfort. The applications developed by Aug∙e have been designed to be easy to use and available on both smartphones and computers.
Besix and Proximus have been developing new generation smart building solutions since 2018. Besix brings to the table deep experience in the design, management and execution of complex construction projects. While Proximus adds extensive expertise in ICT technologies, such as IoT applications, digital workplace and security solutions. This entry into the smart building sector is fully in line with Proximus' strategy of diversifying into new growth areas through strong partnerships.
"In combining the respective expertise of Proximus, i.Leco and Besix in ICT, buildings energy management and construction and renovation, we've created Aug∙e – a platform that connects the physical building to a series of useful digital applications that allow building users and facility managers to optimise energy consumption and reduce their carbon footprint. This will help combat climate change, improve comfort in the workplace and facilitate efficient operations."
With the support of Proximus, Besix and i.Leco, Aug.e will allow developers and tenants to significantly increase their use of renewable energy. Smart buildings will be able to learn from past experience and anticipate their own needs. By constantly analysing and adapting the use of electricity, they can proactively reduce energy consumption by up to a third, significantly reducing the carbon footprint of cities. Enabling buildings to communicate with one another and integrating them into grids and networks, will create interconnected local energy communities in which buildings become both producers and consumers. Every aspect of the building can be inspected at any time, simplifying maintenance. With automated anomaly detection taking it a step further by delivering preventive maintenance.
Users themselves will be able to interact with the building to adjust the temperature or ventilation, contact colleagues, charge their cars or book meeting rooms – enhancing their experience.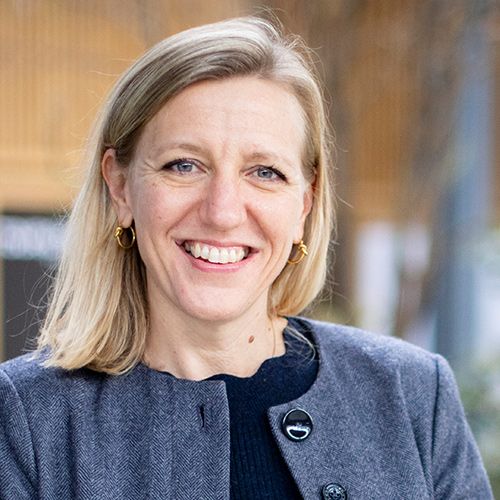 "The energy transition, and in particular the contribution of buildings to a more sustainable world, is at the heart of our initiative to create Aug∙e. Aug∙e will bring to market an unprecedented ecosystem of solutions that will set a new standard for the way we think about user experience in buildings and will actively contribute to reduce their carbon footprint. In these buildings, data will truly be at the service of tenants, users, employers and facility managers."