The Danish wholesale B2B service provider, OpenNet, is extending its relationship with Cerillion by another 6 years and upgrading its core BSS to Cerillion 21.
OpenNet is a wholesale telecoms business that connects Denmark's fibre infrastructure owners and service providers, operating a model that help fibre networks and service providers collaborate when the networks are opened to 3rd party providers. OpenNet has agreements with a large number of fibre infrastructure owners such as SEF, Onefiber by Globalconnect, Verdo, Nord Energi, Thy-Mors Energi, MES, RAH and Norlys, as well as with service providers such as Altibox, Telenor, TDC / YouSee, Hiper, Stofa, Fibia, Bolig·Net, Kviknet and Fastspeed.
Since launching on Cerillion in 2019, OpenNet has grown rapidly. It says its existing Cerillion implementation has aided its growth by supporting a smooth onboarding process for new infrastructure owners and service providers. One of the immediate benefits of upgrading, however, is that it will implement Cerillion's Enterprise Product Catalogue, which will enable it to easily build, test and deploy new wholesale products. Furthermore, the new CRM framework will provide OpenNet with much greater flexibility and a more intuitive user experience.
"Working with Cerillion we've been able to very quickly establish and grow our wholesale business, safe in the knowledge we have a robust, scalable and flexible BSS platform underpinning our operations."

Henrik Møller Nielsen, CEO, OpenNet
In addition to upgrading to Cerillion 21, OpenNet is joining Cerillion's Evergreen Software Programme which delivers continuous access to the latest Cerillion product developments, and is expanding its use of Cerillion's managed service and private cloud platform. "By extending our agreement and joining Cerillion's Evergreen Software Programme, we're taking things to the next level, as it gives us access to exciting new capabilities and future-proofs our business for the challenges of tomorrow," explained Henrik Møller Nielsen.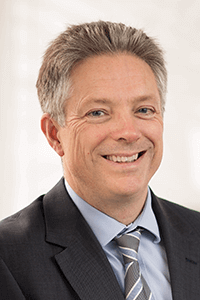 Louis Hall CEO of Cerillion commented that his company was delighted to be working with OpenNet. "OpenNet has carved out an exciting new wholesale business linking service providers with fibre infrastructure owners to deliver greater broadband choice and better service levels to end customers," he said. "We're delighted they're seeing the benefits of our true product model and look forward to further on-going collaboration."