The East of England is one of the most underserved areas of the UK, with average download broadband speeds of 57Mbit/s and upload speeds of 13.8Mbit/s – not sufficient for applications such as videoconferencing. Upp aims to fix this problem using existing telephone poles to avoid disruption wherever possible. Its aim is to level up the market towns, villages and coastal areas of Norfolk and Lincolnshire, and it has already successfully connected the towns of Stamford and Diss.
Upp has now selected Emtelle as its partner to deliver FTTX to one million premises by 2025. Emtelle, a manufacturer of preconnectorised blown fibre, will supply Upp with all its passive infrastructure products in a multi-million pound, five-year contract.
Emtelle has two UK manufacturing facilities and is able to support Upp's goal of minimising disruption during network build out using its 'One Dig' strategy. This advocates building spare duct capacity so that cables (both telecoms and power cables) can be laid quickly without the need for extra digging.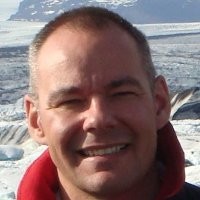 Upp Founder and CTIO Alex Marshall commented about his company's relationship with Upp: "As we continue to accelerate our full-fibre roll out across the East of England, it's paramount to us that we carefully select our supply chain partners based on their commitment to social, environmental and sustainability priorities. Emtelle's locality to ourselves and its commitment to future-proof, sustainable solutions for the roll out of FTTX networks supports our business values and approach to the future of fibre accessibility."
Emtelle's Craig Jones said it had been a real pleasure working with the team at Upp and his company was looking forward to the continuing relationship. "As the need for ultrafast connectivity continues to rise," he noted "so does the need for reliable and scalable network infrastructure. Emtelle is proud to supply a full suite of products to support Upp's deployment, helping connect communities over the next few years."