Ericsson has announced seven new RAN products which it says will deliver sizeable energy savings in addition to ten-fold capacity increases. These include its new dual-band Radio 4490, which consumes 25% less power compared to its current product; high-capacity, ultra-lightweight Massive MIMO radios; and software features for energy savings and enhanced 5G performance.
Radio 4490 is cloud-ready and compatible with existing radio sites, as it supports the main Frequency Division Duplex (FDD) bands already being used by many CSPs for their 5G deployment. Ericsson is also launching a high-power version of Radio 4490 which increases output by 50% compared to current radios. Both versions of Radio 4490 use passive cooling – reducing their power consumption.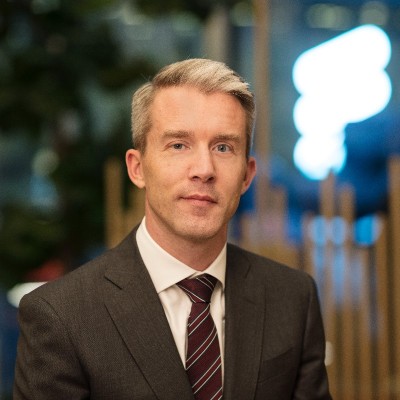 Per Narvinger, Head of Product Area Networks, Ericsson, says: "We continue to evolve our RAN portfolio with more solutions for smart, slim and sustainable 5G networks. Our latest innovations will further optimize 5G sites for both purpose-built and Cloud RAN deployments."
The portfolio additions also include Expanded Deep Sleep mode software which enables new radios and Massive MIMO to consumer 70% less power per radio during low traffic hours. Other portfolio additions have been designed to boost bandwidth without increasing the footprint of radio sites.
XL Axiata has been using the previous generation of Ericsson's dual-band 4T4R radio. The company's Gede Darmayusa, Director and CTO said he's expecting this new generation of radio equipment to help his company maximise user experience while at the same time driving greater energy efficiency and operational excellence.
Omnisperience's View
With the cost of energy rising, the need for energy efficient radio infrastructure has never been higher – both to meet CSPs' public and/or mandated commitments to carbon reduction as well as to reduce the commercial risks associated with energy consumption.
Network equipment manufacturers such as Ericsson know that breaking the link between network upgrades and energy usage is essential. Although 5G equipment is designed to be more energy efficient than 4G, network densification and increased data traffic means CSPs could still be faced with higher energy bills. This introduces risk into the CSP business model whose B2B customers in particular are trying to reduce their own carbon footprints by working with greener partners throughout their supply chain. This puts pressure on CSPs to increase their energy efficiency in order to reduce costs, derisk their business and meet the needs of their B2B customers. CSPs such as AT&T Inc, Bharti Airtel, Deutsche Telekom, NTT, Telefonica, Verizon and Vodafone have also signed up to the GSMA & ITU's plan to reach net zero by 2050. (see Could bluer skies be here to stay?)
NEPs such as Ericsson will no longer be judged just on the technical proficiency of their equipment, but on how energy efficient it is – creating an additional point of differentiation with their rivals. The energy efficiency designed into the RAN equipment announced today is essential for Ericsson to lower the barrier to 5G network upgrades, meet the needs of its customers, remove risk from its own business and remain competitive with its peers.