GCash is a runaway success in the Philippines. Sixty million Filipinos (83% of the adult population) now have a GCash account – five times more that the next most popular e-wallet. Meanwhile, the GSave savings account has 5.3 million depositors, GInvest 3 million registered users and GCredit has lent PHP29 billion (GBP438 million) worth of credit since it launched in 2018.
GCash is a portfolio company under 917Ventures – itself a wholly-owned subsidiary of Globe Telecom. Globe is the largest mobile operator in the Philippines, and one of the largest providers of fixed-line and broadband networks. Its main shareholders are Ayala Corporation and Singtel. As of March 2022, its mobile subscriber base reached 87.4 million.
As CSPs seek to branch out into new, more profitable areas, Globe is the poster child for a successful diversification strategy – having leveraged its dominance in networks to build a remarkable financial services offering with PHP500 billion passing through its finance app in March 2022 alone.
"Across the financial services landscape, we partnered with and are trusted by the most innovative and biggest market players, from savings, investment, insurance to lending, as we change the game and democratise financial access to Filipinos," says CEO and GCash President Martha Sazon. "Our goal is to let people know that these services are not just for the privileged but for everyone."
Success is built on a passion for improving the service for customers, which means constant innovation and expansion for GCash. For example, it has onboarded 420+ GLife merchants to expand into new categories such as content, health, insurance and e-government.
Not to be outdone, its main telecoms business is also innovating to improve the quality of service it offers to customers – selecting Netcracker Managed Services as its partner to help lower support costs and simultaneously improve customer service.
"Netcracker Managed Services allows us to uplift OSS performance metrics," Raul Macatangay, CIO at Globe Telecom, explains. "This helps us to be more proactive, realise both Capex and Opex savings, and deliver a much more streamlined and improved experience for our customers.
As part of the deal, Netcracker will deploy its operations automation framework and provide a variety of managed services such as order fulfillment, proactive monitoring and performance management. Netcracker says this means the operator will benefit from much faster issue resolution, improved order processing time, and significantly lower platform costs.
All of this translates though into a smoother, trouble-free experience for customers and a quality network proposition. This, in turn, reinforces trust and loyalty.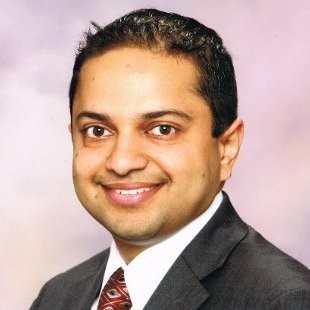 Rohit Aggarwal, GM at Netcracker, is understandably delighted to continue working with Globe. "It's a major validation for us that Globe Telecom has chosen to continue working with Netcracker to bring stability to their operations," he noted. "We look forward to strengthening our presence within Globe and helping them to remain one of the leading operators in the APAC region."