Czech CCAPs vendor Whalebone has raised $3 million in Series A funding, led by Day One Capital with participation from Fazole Ventures and business angels.
Founded in the Czech Republic in 2016, Whalebone provides white label cybersecurity products designed to be deployed by telecoms firms to protect households and small businesses. Its service secures mobile and broadband networks, as well as a wide range of connected devices, without the end user needing to download any additional software. The company already had 200 customers, including O2 Czech Republic, A1 Austria, A1 Bulgaria, SBB Serbia and Telemach Slovenia, and is profitable.
This investment round is led by Budapest-based Day One Capital, and joined by a group of private investors coordinated by the Prague fund Fazole Ventures.
"Judging by our experience with the company over the past two years, we've absolute confidence the service from Whalebone will soon protect hundreds of millions of end users throughout the world. It was only natural all seed investors joined the Series-A round and actually even increased their commitment to the company," commented Pavel Přikryl, the managing partner of Fazole Ventures.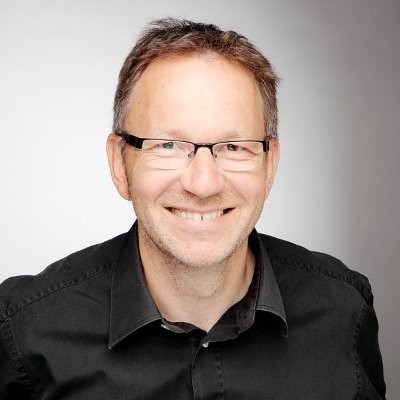 György Simó, Partner at Day One, noted that Czech companies have a track record in building world-class cybersecurity products. "We invested in Whalebone because we were convinced by Richard and his team's ability to scale their product globally on a perfectly suited distribution channel," he said.
Richard Malovič, CEO of Whalebone, said that his company was looking for the right institutional investor and feels they have found a perfect match in Day One Capital. He notes that Elek Straub and György Simó bring more than money to the table, being former heads of Magyar Telekom Group.
Outlining his plans, Malovič noted that Whalebone is just about to announce several deals with national telecom operators in Europe, as well as global partnerships. In the next 12 months he intends to double the size of his team, and rapidly increase his sales pipeline. The investment he said was "an important step towards global expansion," noting that in the next five years the company aims to be protecting hundreds of millions of end users and to achieve annual revenues of over €100 million.
The investment comes hard on the heels of news of a tie-up with cybersecurity firm F-Secure, with Whalebone delivering DNS-based protection for mobile and fixed networks as part of a three-layered approach to security.
"Our strategy for seamlessly securing consumers using a layered-approach empowers our service provider partners to protect their customers anywhere – at home, on-the-go and while using public WiFi," said Antero Norkio, VP of Solution Management at F-Secure. "With Whalebone's fast and reliable DNS security combined with F-Secure's portfolio, service providers can protect any device in the network and also create tiered security service offerings."
The three layered approach will include:
Layer one: F-Secure TOTAL, which will provide protection for personal devices and advanced online protection and privacy via its VPN product.
Layer two: F-Secure SENSE, which will be embedded in CPE to provide security within the home as well as full visibility of all traffic in the home network.
Layer three: Whalebone DNS network security will ensure baseline protection for every device directly from the service provider network.
"We're continually seeking new ways for our service provider partners to increase their revenue along with higher customer satisfaction and retention by elevating their brand as a trusted service provider," said Paul Palmer, VP of Businesss Development F-Secure. "We've seen consumer security reduce core [telecoms] business churn by up to 60%. Now with network security enabling easy adoption combined with our portfolio, we expect even better results for service providers and their customers."
Omnisperience's View
Whalebone is well positioned to grow CCAPS in Eastern and Central Europe and beyond. Its solution has been designed for the telco market and its heritage means it understands not just the telecoms environment but the business needs of operators. Omnisperience believes the CCAPS market is set to grow rapidly and having the resources to meet the demand is essential for success.
Whalebone's tie-up with F-Secure fills an obvious hole in F-Secure's CCAPS portfolio. Although the two companies compete in terms of household security, Whalebone is focused on different markets to F-Secure and this is likely a pragmatic decision to use F-Secure as a channel into markets it doesn't intend to target directly. What this partnership also spells out very clearly is that companies with standalone DNS protection are set to be in demand for CCAPS vendors rounding out their offerings.