CSG has announced its second acquisition of 2021 – customer journey management platform vendor Kitewheel. Kitewheel's Customer Journey Hub orchestrates intelligent customer journeys by unifying decisions across disparate systems, touchpoints and technologies. Boston (MA) based Kitewheel rounds out CSG's customer experience capabilities and strengthens CSG's non-telecoms business.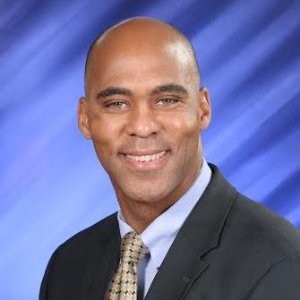 "Kitewheel is a natural extension to CSG's customer engagement portfolio and strengthens our presence in faster growing industry verticals like retail, financial services and healthcare, which further diversify our revenue mix and customer base. Kitewheel's expertise and established market leadership will enhance our ability to deliver greater value to new customers around the world and turbo-charge the global expansion of our customer engagement business."
Kitewheel's journey orchestration and analytics SaaS technology will be combined with CSG's digital customer engagement technologies to create a cloud-based, engagement platform that orchestrates real-time, contextualised customer experiences. The two companies have already successfully sold and delivered multiple deals worldwide, including a full-suite deployment at one of the world's largest global banks.
"By joining the CSG family, Kitewheel brings added scale to our combined customer engagements portfolio, tying together CSG's proven products, experiences practice, journey orchestration, analytics and communication engagement channel solutions. These real-time interaction management capabilities are unmatched in the industry and offer an end-to-end solution with the agility and intentionality companies need to wow their customers."
Omnisperience's View
It's easy to see this acquisition as just a piece of technology that strengthens CSG's position in key non-telecoms verticals – focusing on the new technical capabilities delivered – but we believe it has far more potential and is far more strategic than that for CSG.
Undoubtedly, Kitewheel adds logos, deep knowledge of both experience and adjacent verticals – some of which CSG already plays in – as well as adding to CSG's technology capabilities. But the potential goes beyond that. This acquisition enables CSG to leverage innovation, know-how and technology from industries such as retail and financial services which are ahead of telecoms in terms of experience to add a new edge to its offerings into telecoms (particularly as many of its customers and prospects now want to create a more retail-like experience).
But what this acquisition also does is unleash the full potential of Kitewheel by using telco-as-a-channel to boost CSG's telecoms customers' B2B offerings. This opens up two plays – direct sales to large enterprises (as now) with deeper engagement coming from the combination of CSG and Kitewheel assets plus a a new potential channel sale via existing CSG B2B telecoms customers to access the SME sector. The seeds of this strategy can already be seen in CSG's announcement of co-development of a B2B marketplace with Axiata. In that case CSG brings monetisation and Axiata brings connectivity and a customer base, but there is no reason why CSG can't resell enterprise software via such a marketplace – particularly since this is Cloud-based software. It's also notable that other key CSG customers – such as Telstra – are developing strong offerings in the transport and travel sectors that are core Kitewheel targets.
Collaborating with key telecoms partners to bring innovative technology not just to a handful of big brand logos but to the underserved mass market of mid-sized enterprises is a win-win. It consolidates the relationship with its large telco customers and opens up new revenue streams for both the telecoms partner and itself.
It should also be noted that both this acquisition and that of Tango Telecom have a common theme – the acquisition of realtime digital capabilities.