CSG had acquired long-time partner, Irish policy control and messaging solutions vendor Tango Telecom. CSG says the acquisition will enhance its offering by providing dynamic policy management and call control to support a wide variety of 5G use cases across the enhanced mobile broadband, enterprise services, IoT, connected vehicles, healthcare, and mission critical manufacturing sectors. It will also assist CSG to offer converged monetisation across voice, data and messaging services in 3G, 4G and 5G networks.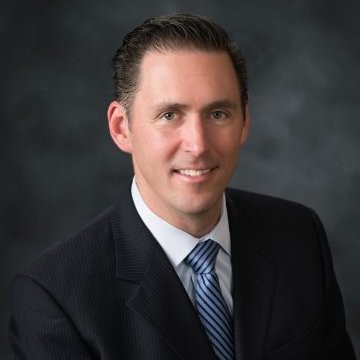 "Tango Telecom and its core policy control and messaging capabilities are a natural extension to CSG's innovative digital monetisation portfolio, aligning with our growth strategy and leadership in the wireless space," said Ken Kennedy, COO and Head of Revenue Management & Digital Monetisation at CSG. 
Kennedy notes that 5G is accelerating the number of digital services CSPs can deliver over next-generation networks and the acquisition of Tango enables them to more effectively manage data transactions that underpin critical services and thereby deliver exceptional customer experiences.
Tango Telecom is a privately-owned company headquartered in Limerick, Ireland with solutions serving one billion subscribers in more than 50 countries. Colm Ward, CEO, noted that its relationship with CSG stretched back over 10 years. "As a combined company, we can harness the momentum we've built to further accelerate the growth of our CSP customers, enabling them to capture greater market share and capitalize on new revenue generating sources powered by the world of 5G," he said.
Omnisperience's View
From the customers' viewpoint it should be business-as-usual, because CSG and Tango have been partners for some considerable time. Bringing Tango's capabilities in-house, however, signals a few things. The main thing being CSG's reinvigoration and ambition as is positions for growth – particularly in Europe and emerging markets.
We think this is a positive move by CSG. Tango has been at the forefront of innovative use cases and was one of the very few remaining independent policy control vendors left in the market, but it needed more resources and a bigger home, which CSG provides. This will enable further enhancement of their capabilities.
While the two companies have many customers in common, Tango also brings some strategic relationships with it that strengthen CSG's position and takes it into new accounts. It also brings vital expertise to strengthen CSG's European team.
Omnisperience thinks there is room in the top of the telecoms software market, which has become over-concentrated. We believe that the introduction of 5G and the changes that will bring provides an opportunity for vendor growth and change. Already a large player, CSG is obviously ambitious to take advantage of these opportunities to grow into a top tier vendor of the size of Netcracker and Amdocs. We therefore suspect this is not the end of its M&A activity, because if it wishes to grow quickly M&A offers a good route to increasing its size rapidly.