CSG has acquired DGIT Systems, a provider of catalog, CPQ (configure, price, quote), order capture, provisioning, and inventory management software. The company which is based in Melbourne, Australia supports 70 service providers in 18 countries and is a long-standing partner of CSG.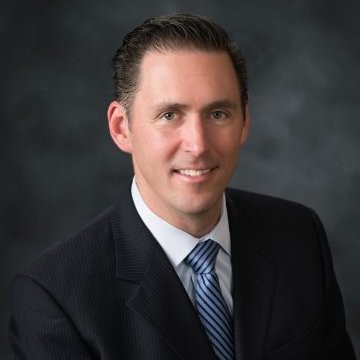 Ken Kennedy, COO and president of revenue management and digital monetization at CSG says his company believes the greatest opportunity for CSPs lies in the B2B sector. "This paradigm shift means operators need integrated technologies, like CSG's monetization suite, that can ease the complexities of delivering dynamic, interoperable ecosystems across a multitude of partners," he commented. "With this acquisition, CSPs can easily deploy CSG's end-to-end solutions to seamlessly deliver multi-party digital offerings to all customer segments and, in parallel, automate onboarding, innovation and settlement with a rich network of partners."
Omnisperience View
This is CSG's third acquisition in four months. All of them are aimed at targetting growth in the B2B market, which CSG has solid heritage in but where until now it has relied on partners to round out its offering. Acquiring these partners makes a lot of sense in terms of securing and building its footprint in CSPs worldwide, creating a more comprehensive offering to support their B2B businesses.
Probably the jewel in the crown from this acquisition is CPQ capabilities. Large enterprise customers do not order in the way that B2C customers do, but CPQ brings the possibility of higher levels of automation and faster sales processes which both service providers and their large enterprise customers want. Anyone serious at targetting B2B needs CPQ in their portfolio, and the risk without it is that you let rivals (such as Salesforce, Ericsson, Amdocs, Netcracker et al) take a strategic piece of the process. With CSPs focussed on supporting new B2B revenues, that's not a piece any major BSS player can afford to give away.
The next step in the B2B sales process is order management, which has become strategic because there's far more volatility in B2B customers as they flex, adapt and change to the demands of their markets. They increasingly expect a more consumer-like experience and the ability to manage their own ordering and configuration of services, because they need to buy services and make changes faster than ever before. This means CSPs need to automate the experience, productising and standardising wherever possible, and provide self-care and self-fulfilment to support their customers.
Even where CSPs build bespoke offers, having an accurate product catalog combined with CPQ is going to make the process a whole lot easier. However, there's huge potential for new sales in these areas, as traditional B2B sales and onboarding processes are cumbersome, highly manual and ripe for renewal.
On a deeper level, these acquisitions – particularly the DGIT acquisition – signal to the market that CSG is determined to take on both Amdocs and Netcracker, and is prepared to back its growth ambitions to remain in the top tier of BSS. Netcracker in particular is seeing considerable success in the B2B market and has strong heritage there like CSG. Amdocs is traditionally a more B2C-oriented business with B2B being an adjunct to its core. Netcracker, Ericsson and Amdocs all have the OSS capabilities (and CPQ) that CSG has lacked until now, enabling them to offer full packages to service providers.
But we don't think this is the end to CSG's acquisition spree as there are still obvious gaps in its portfolio. However we applaud its clarity of vision and its willingness to invest in its future. Since its change of management team at the start of the year it has a new vigor. Buying smaller specialist vendors to bulk out its offering is the only fast way to the top table. What'll be interesting is whether its 2022 results reflect the new energy and appetite we're seeing today.